What is the difference between a 'McGill Method Master Clinician' and a person certified in the McGill Method?
McGill Method Master Clinician: Has attained the highest level of clinical competency and has the full confidence of professor McGill to assess the pain mechanism and show the patient how to stop the cause of their pain, then how to build a foundation for pain-free movement.
McGill Method Certified: Has attended McGills clinical courses and passed a knowledge competency test. They have not been assessed by professor McGill in their ability to create successful patients.
McGill Method Master Clinicians Around The World
The following people have been trained by professor McGill to perform a proper McGill assessment of your Back Pain. The assessment is designed to result in a specific diagnosis of your pain triggers (at least in 95% of people). Then, based on your specific triggers, you will be guided to avoid the triggers and allow the pain sensitivity to decrease. This will be followed with a specific exercise plan to build a pain free foundation for movement.
Legal Notice:
Backfitpro Inc. assesses the competency of the McGill Method Master Clinician with McGill's original material. Backfitpro Inc. is not responsible for the Master Clinician's decisions and actions with individual clients/patients.
Certification from Backfitpro Inc. is the only certification recognized by Backfitpro Inc.
If you are unable to find a Master Clinician below in your area, you may find a person at our McGill Method certified practitioners.
---
Note: Professor McGill has a very limited ability to see patients. Typically his clinical time is spent with athletes and challenging patients who have failed all traditional approaches. Please inquire with a highly qualified Master Clinician below.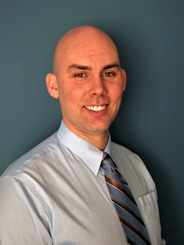 Canada
Dr. Edward Cambridge, BKin, DC, PhD(c)
Expert Spine Biomechanics Consultant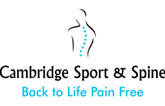 10424 Chinguacousy Road
Brampton, ON, Canada L7A 0G8
Direct Line: (647) 883-1342
Canada
Natalie Sidorkewicz, MSc, R.Kin, 
Southmount Physiotherapy Centre
35 Upper Centennial Parkway, Lower Level
Stoney Creek, ON L8J 3W2
Email: mcgillmethod.natalie@gmail.com
Ph: 1-226-339-3635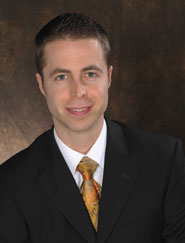 Canada
Dr Daniel Hudon, 
Montreal Area
630-102 Duvernay
Verchères Qc, J0L 2R0
Email: info@drhudonchiropraticien.com
Ph: (450) 583-6226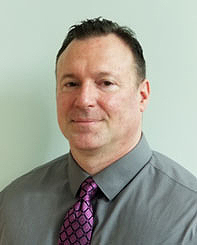 Canada
Dr. Keith Isabey, DC
Vancouver area, BC
Email: spine.evaluation@gmail.com
Ph: (604) 375-9696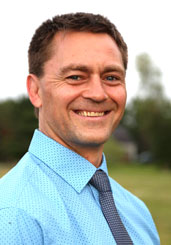 Canada
Jason Lomond
64 Dufferin St.,
Bridgewater, NS, B4V 2G3
Ph: (902) 521-4467
jason@jasonlomond.com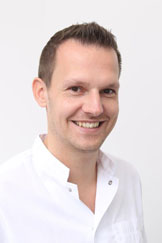 Holland
Dr. Mark Bevers
Chiropractie Uden-Veghel
www.chiropractie-udenveghel.nl

Rondweg 69
5406 NK Uden
+31(0)413-248010
info@chiropractie-udenveghel.nl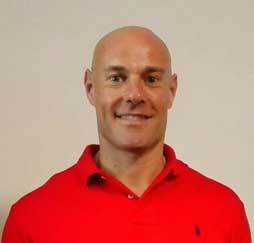 Italy
Dott. Daniele Barbieri BcHons, Msc, Dc
Atlas – Prevenzione, Cura e Allenamento
Www.atlas-roma.com

VIa Arcangelo Corelli 10,
00198 Roma
email barbieridoc@yahoo.it
cell phone:+39-347-2712702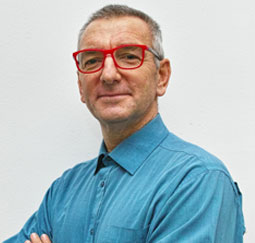 Serbia
Aleksandar Dejanovic PhD
Spine Rehabilitation & Performance Exercise Specialist
Patients contact: fitbacks@gmail.com

VERTEX – Center for Biodynamic Systems Human Performance Lab

Lasla Gala 17/2
21000 Novi Sad
Vojvodina
Republic of Serbia
cell phone:+381-65-28-29-345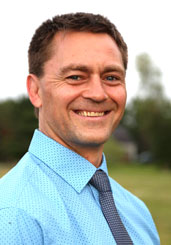 South Africa
Jason Lomond
Rowan Street
Stellenbosch, 7600
South Africa
jason@jasonlomond.com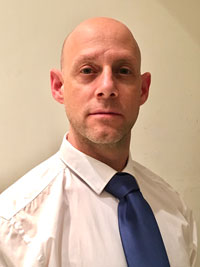 UK
Joel Proskewitz
PerformanceRx

79-81 Fairfax Road, London, UK
+44(0) 207 625 3420
info@performancerx.co.uk
USA
Dr. Clayton Skaggs
Central Institute for Human Performance

St Louis Missouri Location:
1099 Milwaukee Ave, Suite 150,
St Louis, MO 63122
Jupiter Florida Location:
1701 Military Trail
Jupiter, FL 33458
servicemanagersfl@cihp.com
USA
Lysander Jim, M.D.

1401 Mission Street C5
South Pasadena CA 91030
Phone: 626.838.5485
Email: lysanderjim@gmail.com
Web: masterymedical.com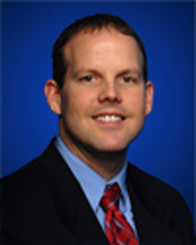 USA
Dr. Jim George
Central Institute for Human Performance

St Louis Location:
1099 Milwaukee Ave
Suite 150, St Louis, MO 63122
james.george@cihp.com
USA
Dr. Kai Tiltmann, 
Financial District Chiropractic

San Francisco: 555 Front Street, San Francisco, CA 94111
New York City: 12W. 37th Street #1202, New York, NY 10018
Phone: 415-781-2225
Fax: 415-781-4115
www.fdchiro.com
drtiltmann@fdchiro.com
USA
Dr. Marc Luko, PT, DPT, CSCS 
Physical Therapist and Performance Coach

Optimal Performance &. Reconditioning
2021 K Street NW
Suite T-125
Washington, DC 20006
Website: www.optimal-perform.com
Email: marc@optimal-perform.com
Phone: 240-514-7439