Gift of Injury: The strength athlete's guide to recovering from back injury to winning again
$44.95 CDN
This book is about healing injury in the athletes back and then building resilience to compete once again. Anyone who trains will enhance their injury resilience and performance employing these principles proven over and over with athletes.
In the highly competitive world of strength athletics, a back injury is seen by many as the ultimate career-ender. In truth, if handled properly, it is far from a death sentence. Follow the journey of international powerlifting champion Brian Carroll, who can attest to this first hand. This remarkable athlete went from 1100 lb squats and 800 lb deadlifts to unending pain and disability after a massive spinal compression injury. After a fortuitous meeting with leading back expert Professor Stuart McGill, he reset his training and his life to fight his way back to the top of the winner's podium.
Glean expertise from McGill and Carroll, both masters in their field, and learn how to orchestrate your own triumphant comeback. Whether you are a former champion yourself who has fallen on hard times, or someone starting a new foray into the world of strength training who wants to avoid injury and maximize training, the wisdom found within these pages is sure to take your resilience and lifts to the next level. Over 200 full color, rich illustrations demonstrate technique.
Endorsements for Gift of Injury
Foreword by Bill Kazmaier, 3 time World's Strongest Man:
"I implore any strength athlete, whether they are injured and at their wit's end, or healthy and striving to achieve their best with longevity, to read this book. The wisdom in these pages has helped me and Brian Carroll, and it will help you."
From Dr. Aaron Horschig, Author of Squat Bible and owner of SquatUniversity.com
"In a world that pushes pain medication and costly surgery to "fix" back pain, this is a breath of fresh air! Brian Carroll and Dr. Stuart McGill combine for one of the most valuable books ever written on how to correctly address this injury. The Gift of Injury is a brilliant must have book for every strength athlete, coach and medical practitioner." 
From Blaine Sumner, "Champion of Champions" IPF world record holder and highest Wilks score in powerlifting history:
"Before understanding Dr. McGill's work, I thought my back injury meant the end of my lifting career. Since absorbing all of his knowledge and applying the lessons in this book to my daily life, my career has been restored. I am stronger than ever – and taking my back health to new heights."
From Pavel Tsatsouline, Chairman, StrongFirst, Inc.
"Gift of Injury is an extraordinary book that proves the adage that safety is not the opposite of performance but a part of it. Packed with priceless cues, it is a must for every serious strength athlete and coach. "
From Ed Coan, Greatest Powerlifter of All-time
"Gift of Injury pulls no punches, sheds light on what injury does to your physical and mental health and explains how to beat injury/pain to be happy once again! Every strength athlete should read this book to pull maximum performance out of the body while building injury resilience."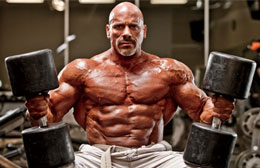 From Stan Efferding, Worlds Strongest IFBB Pro Bodybuilder
"Back Mechanic and Gift of Injury are as much about injury prevention and performance optimization as they are about rehabilitation. And they're not just for athletes. The simple and effective methods provide immediate and permanent results for everyone experiencing pain. Dr. McGill and Brian Carroll are changing lives – mine included."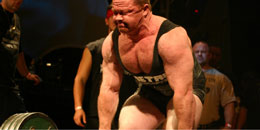 From Travis Mash, All-time World Record Holding Powerlifter, Author, Coach and owner of Mashelite.com
"Dr. McGill and Brian Carroll bring you a triumphant story, a coaching/cueing guide, and a blue-print full of principles with 100% unvarnished truth that we as athletes face: Injury happens. In fact, an athlete myself – the opening pages of Gift of Injury truly felt like I was reliving my mid-30's – where I dealt with debilitating injury on my own, but, without the help of an encyclopedia like GOI. The algorithms in this book are sure to help navigate you toward immediate success not only in a clinical setting but the ever-so-important 'ultimate performance' end of the spectrum. I highly suggest this book to anyone who trains!"
"Brian and Professor McGill,
Thank you for writing Gift of Injury. I was in Texas a few months ago and Ed Coan told me to read your book. It has given me a new outlook and helped me get back on track.
Like you and many others, I have been searching to be able to not only keep lifting but move without pain. Your book as done that for me. My story might be a little different than most powerlifters. On top of the stress of Deads, Squats I am a 22 year still serving Army Ranger that has been jumping out of planes since 1996. Needless to say my spine has endured a lot of impact. In the last few years I have slowly gotten worse and got to the point of giving in to the medical professional of looking at getting cut or even being medically boarded out of the Army. Not something that is easy on the mind. Not being what I used to be sat heavy on me. And then being told my way of coping with stress (powerlifting) might have to stop as well was not good. All of this was a source of darkness that was growing with me. I was looking for answers and solutions and none was there but ones that make me live a life that was not what I wanted.
I honestly was a little skeptical that moving well, doing the McGill Big 3, and walking would help my condition. I mean 8 months of Physical Therapy with direct attention by the doctor and nothing, I didn't expect much. I am glad to say I was wrong.
Overnight my pain was put in check, reduced immensely, my back felt relaxed and not like I was one movement away from getting a major surgery. Life feels better again. I am religious about moving well, doing my Big 3 twice day and getting my walks in. I started lifting again and has got back on track after taking months off. I thank you and Dr. McGill for this."
Very Respectfully
Brian Baumgartner
FOREWORD BY WORLD'S STRONGEST MAN BILL KAZMAIER
How to read this book
Meet Stuart and Brian
SECTION 1: A STRENGTH ATHLETE'S STORY
Chapter 1: Breaking Point – the fork in the road
Chapter 2: The Early Years
The path
Mentorship – everyone needs a mentor
The path to powerlifting
Creating the monster
Tunnel vision
Early success
Chapter 3: Charting my spine's demise
Encounters with back pain
My luck was starting to run out
Bad back to worse – broken back
Searching for relief
Chapter 4: Recovery – The athlete and the professor
Chapter 5: The injury explained
Chapter 6: The negotiation
SECTION 2: YOUR GUIDE: THE PATH FROM DISABLED BACK TO ULTIMATE STRENGTH AND INJURY RESILIENCE
Chapter 7: Commitment and resolve to get better
Chapter 8: A general approach to guide recovery
Stage 1: Getting rid of disabling pain
Stage 2: The general approach to determining the training program
Chapter 9: Assessment: Testing yourself – the key to designing your rehab-training program
Step 1: Assess demands
Step 2: Assess the athlete capabilities
Step 3: Design the program
Chapter 10: Programming – The foundation for pain-free and resilient training
SECTION 3: BRIAN'S PROGRAM AND PROGRESS TIMELINE
Chapter 11: Re-inventing a strength athlete 2013-2015
SECTION 4: STRENGTH TECHNIQUE, COACHING, TRAINING, AND PROGRAMMING
Chapter 12: Re-Mastering the powerlifts for all
The 5 basic principles of strength training
Your Warm-up guide
Coaching the powerlifts

– The Squat
– The Bench Press
– The Deadlift
– Programming assistance work for the big lifts
Chapter 13: Training wisdom – lessons earned the hard way
Training mindset and approach – the mentality
Big weights require big mindset
Visualization
The night before
Game day
Final countdown
Chapter 14: Retirement – Knowing when to step away
Chapter 15: Conclusion
SECTION 5: CHARTS, LOGS AND GYM BAG ESSENTIALS