About Professor 

Stuart McGill
Dr. Stuart M. McGill is a "distinguished professor emeritus", University of Waterloo, where he was a professor for 30 years. His laboratory and experimental research clinic investigated issues related to the causal mechanisms of back pain, how to rehabilitate back-pained people and enhance both injury resilience and performance. His advice is often sought by governments, corporations, legal experts, medical groups and elite athletes and teams from around the world.
His work produced over 245 peer-reviewed scientific journal papers, several textbooks, and many international awards including the "Order of Canada" in 2020 for leadership in the back pain area. He mentored over 37 graduate students during this scientific journey.
During this time he taught thousands of clinicians and practitioners in professional development and continuing education courses around the world.
He continues as the Chief Scientific Officer for Backfitpro Inc. Difficult back cases, and elite performers, are regularly referred to him for consultation. Any product associated with this website has been tested in Dr. McGill's laboratory.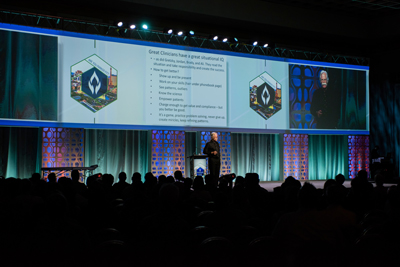 Trav from Fightsmart.com

The book Back Mechanic completely altered the course of my athletic career, and inherently my life.
Mondays are Jiu Jitsu days. Usually, on Monday nights, I would experience crippling post Jiu Jitsu back pain, and often have an incredibly difficult time sleeping. This pain would persist through Wednesday, which is another Jiu Jitsu day, thus leading to Thursday being even more horribly unbearable than Tuesday was.
If I needed to do yard work on Saturday, I'd have shooting nerve pain down my leg on Sunday… which is another Jiu Jitsu day, that I would never be healthy enough to attend.
The pain is gone. I have reclaimed my training. I'm doing crazier stuff now in BJJ than I've ever done.
Taylor Ritzel, Olympic games Gold Medalist
When I saw Professor McGill, I was feeling frustrated, defeated and burned out after having dealt with numerous rib fractures and little to no guidance or support. Not only did he help me tremendously in understanding proper mechanics and where my weak spots were, but he helped me continue to row pain free and elongate my career. He's truly a game changer!
Rachel Kemner, Rancher
I am excited to tell you I rode a horse today near Moran, WY. 
I wish I could truly express my emotions but can't.
 I am most grateful for your help, and your book, Back Mechanic.
 Thank you again for helping me restore my health to as best as can be.
David Laid, Fitness Personality
After many years of abusing my spine with aggressive weight lifting, my back pain started to become intolerable. All my attempts to successfully get out of pain were all short lived and futile in the end. As I was running out of options, I contacted Professor McGill. Stu was able to precisely figure out what was causing my pain, and helped me devise a long term strategic plan to stay out of pain and rebuild my training capacity. Truly resting my inner warrior to allow mother nature to do its healing was one of the most difficult things for me to hear, but it was true. Thank you Stu for all your wisdom and guidance.
Lucia Cesaroni, Opera Singer
Professor McGill is a brilliant clinician. After a disc herniation and a year of pain and sciatica, he identified my issue and explained it in straightforward language. As an opera singer, my back, lungs and core are the keys to my vocal power and stamina. Professor McGill helped me to practice better mechanics both in singing and in life while also creating a training program. He helped get me back onstage, singing and moving freely and painlessly. I've recommended 'Back Mechanic' to singers, instrumentalists and coaches, too. Grazie, Professor!
John David Emmett, Brazilian Jiu Jitsu black belt
The McGill Method has changed my life. I suffered with back pain for so long that I feared it would be a life sentence. I had stopped doing almost all the things that I loved. But Backfitpro gave me the tools and education to build a better version of myself. I'm back to being healthy, happy and pain-free for the first time in 30 years. I share the lessons with all my students. I can't recommend the McGill Method enough. To me, it has been a miracle.