About Professor 

Stuart McGill
Dr. Stuart M. McGill is a "distinguished professor emeritus", University of Waterloo, where he was a professor for 30 years. His laboratory and experimental research clinic investigated issues related to the causal mechanisms of back pain, how to rehabilitate back-pained people and enhance both injury resilience and performance. His advice is often sought by governments, corporations, legal experts, medical groups and elite athletes and teams from around the world.
His work produced over 245 peer-reviewed scientific journal papers, several textbooks, and many international awards including the "Order of Canada" in 2020 for leadership in the back pain area. He mentored over 37 graduate students during this scientific journey.
During this time he taught thousands of clinicians and practitioners in professional development and continuing education courses around the world.
He continues as the Chief Scientific Officer for Backfitpro Inc. Difficult back cases, and elite performers, are regularly referred to him for consultation. Any product associated with this website has been tested in Dr. McGill's laboratory.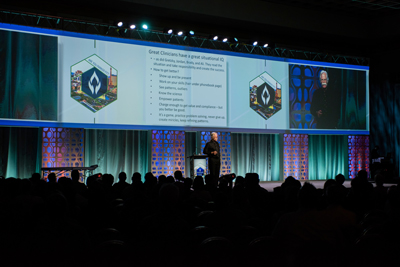 Mickey Gall, MMA athlete
Dr McGill was a beacon of light during a dark and difficult time of my career. I had just suffered my first serious injury and it was debilitating, taking away from my training and causing me constant pain. Dr McGill taught me techniques and principles to follow that I use every day and have improved my injury drastically. To the point now where it is almost non existent. I read his book "back mechanic" and have since gifted it to several people, knowing how much it helped myself and my mother. I also use the lumbair in my car every time I drive. Stu is a special person with and a great brain and heart and I couldn't be more grateful for his big help in healing and empowering me.
Denys Drozdyuk, 3-Time World Ballroom 10-Dance Champion and winner "So you think you can dance – Canada"
For a long time I have been searching for an effective program on how to restore my back to a high level performance. I found the "Back Mechanic" and it immediately helped me to create a concrete program of what to do. Shortly after I sought out Professor McGill and he right away created for me a thorough plan of action. He is a top expert in the field and his work is now effectively guiding me to restore my full athleticism so that I once again can dance on a high level without limitations.
JP Price, Powerlifter and World Record Setter
I reached out to Professor McGill when I had been injured over a year with daily pain, no answers, and many experiments done on my body at the local hospital that turned into more pain and more questions.  I thought my life as an athlete was over forever.  With Prof. McGill's guidance I was helped immediately out of pain and I've recovered to the point where I'm now back to squatting and deadlifting well over 600lbs with no pain!
Cylina Meredith – Body builder
After my back injury, I didn't think I would ever be able to compete again. But because of Professor McGill and his guidance to rebuild training capacity, I am back. Thank you from the bottom of my heart! ~ C Meredith, Body builder
Chris Williamson – Modern Wisdom Podcast
After a year of dealing with intermittent lower back pain, instability & weakness I made the pilgrimage from Newcastle, UK to Canada to see Dr McGill. The simplicity of the Back Mechanic process and Stu's no nonsense approach is precisely what I needed. I'm back training, lifting & enjoying life pain free. Forever indebted. Thank you Stu.
Jordan Kilganon – professional basketball dunker
Stuart McGill is one of the most influential people I've ever met when it comes to my training. I still use and teach his methods years after learning them. Thanks to his teachings I went from disabling back pain to max effort and still have had zero issues with my back. This is amazing considering the amount of force going through my spine every time I jump.
I recommend anyone who has back issues or who's interested in learning more about the body to check him out. Amazing stuff!