About Professor 

Stuart McGill
Dr. Stuart M. McGill is a professor emeritus, University of Waterloo, where he was a professor for 30 years. His laboratory and experimental research clinic investigated issues related to the causal mechanisms of back pain, how to rehabilitate back-pained people and enhance both injury resilience and performance. His advice is often sought by governments, corporations, legal experts, medical groups and elite athletes and teams from around the world.
His work produced over 240 peer-reviewed scientific journal papers, several textbooks, and many international awards. He mentored over 37 graduate students during this scientific journey.
During this time he taught thousands of clinicians and practitioners in professional development and continuing education courses around the world.
He continues as the Chief Scientific Officer for Backfitpro Inc. Difficult back cases are regularly referred to him for consultation. Any product associated with this website has been tested in Dr. McGill's laboratory.
Denys Drozdyuk, 3-Time World Ballroom 10-Dance Champion and winner "So you think you can dance – Canada"
For a long time I have been searching for an effective program on how to restore my back to a high level performance. I found the "Back Mechanic" and it immediately helped me to create a concrete program of what to do. Shortly after I sought out Professor McGill and he right away created for me a thorough plan of action. He is a top expert in the field and his work is now effectively guiding me to restore my full athleticism so that I once again can dance on a high level without limitations.
JP Price, Powerlifter and World Record Setter
I reached out to Professor McGill when I had been injured over a year with daily pain, no answers, and many experiments done on my body at the local hospital that turned into more pain and more questions.  I thought my life as an athlete was over forever.  With Prof. McGill's guidance I was helped immediately out of pain and I've recovered to the point where I'm now back to squatting and deadlifting well over 600lbs with no pain!
Cylina Meredith – Body builder
After my back injury, I didn't think I would ever be able to compete again. But because of Professor McGill and his guidance to rebuild training capacity, I am back. Thank you from the bottom of my heart! ~ C Meredith, Body builder
Chris Williamson – Modern Wisdom Podcast
After a year of dealing with intermittent lower back pain, instability & weakness I made the pilgrimage from Newcastle, UK to Canada to see Dr McGill. The simplicity of the Back Mechanic process and Stu's no nonsense approach is precisely what I needed. I'm back training, lifting & enjoying life pain free. Forever indebted. Thank you Stu.
Jordan Kilganon – professional basketball dunker
Stuart McGill is one of the most influential people I've ever met when it comes to my training. I still use and teach his methods years after learning them. Thanks to his teachings I went from disabling back pain to max effort and still have had zero issues with my back. This is amazing considering the amount of force going through my spine every time I jump.
I recommend anyone who has back issues or who's interested in learning more about the body to check him out. Amazing stuff!
John Moulder-Brown, Pro Ski racer
As a professional alpine ski-racer, and my back took some big knocks. Then I began to suffer from lower back pain when studying to become a psychologist. Sitting for hours at a time my pain increased despite following guidance from highly regarded back specialists in London, England. I was afraid I may need surgery, as had been suggested to me as a possible intervention should things not improve. Thankfully, I was introduced to the "Back Mechanic" by Stuart McGill. Seriously, it's one of the best things that has happened to me in my life. Game changer, simple as that. Thanks Stuart for back hygiene that works.
Patrick Pitlik, Professional fighter
"Being an athlete in 3 professional combat sports I have a long injury history but a back injury in 2016 was the worst. I saw many different physiotherapists and chiropractors. I did everything except rest. The minds a powerful tool and although I was in pain I managed to compete and continuously win even though I couldn't walk upright properly. It wasn't until my body finally had enough and for the first time I lost a professional fight. I sought out the best in the business Professor Stuart McGill feeling hopeful for the first time in years. Within 3 weeks the amount of pain subsided so much I couldn't believe it – and I took another fight. I'm excited to make it back with dreams of making the UFC. I'm more than confident that with the help of Dr McGill I'll make it!"
United States Special Operator

Dr. McGill is single-handedly the reason I am operational today. Stu walked me step by step from a severely herniated T12/L1 and L5/S1 where I could barely walk to literally having zero issues and being able to do more than I could even before the injury. I am now back to being fully operational and living life completely pain free! The best part is this is not a unique story for those that get the chance to work with Dr McGill!
Phil Simms, Super Bowl XXI MVP, New York Giants

About 6 years ago, my lower back was giving me such severe problems to the point where I wondered if I could still keep working. Then somebody told me about Back Mechanic by Stuart McGill. I read it and incorporated the exercises in that book and it helped me get over my lower back pain. Even today, before every workout, I still continue to do the exercises at a minimum 4-5 days per week. I can't thank this book enough!
Chris Duffin, Founder of Kabuki Strength and Record setting lifter

Dr McGills scientific work has proven instrumental in our movement preparation to improve performance, create more robust athletes, and so critical in the return-to-play portion of the rehabilitation process for back injured athletes. In fact my Guinness world record deadlift of 1001 lbs was competed after incurring disc injuries early in my career that I recovered from using his principals. Every athlete and coach needs to understand the foundational scientific approach McGill teaches.
Stan Efferding, Worlds Strongest IFBB Pro Bodybuilder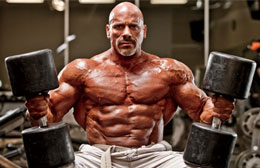 Back Mechanic and Gift of Injury are as much about injury prevention and performance optimization as they are about rehabilitation. And they're not just for athletes. The simple and effective methods provide immediate and permanent results for everyone experiencing pain. Dr. McGill and Brian Carroll are changing lives – mine included.
Matt "the Immortal" Brown, UFC veteran

After injuring my back in 2013 I searched for the best doctors and info to help me get back in to fight shape. I spoke to many doctors, tried many methods and read tons of books. None of it really got me over the hump until I came across Dr. McGills books. Since then I have studied Dr. McGills writings and I've been fortunate enough to work him in person also. There is not a single person that would attribute my back relief to more than Dr. McGill. My back and core feel stronger and more resilient than ever before. 
Chris Como, coach of PGA players such as Tiger Woods and many others
I have used the teachings of professor McGill to assist top golfers to hit further for longer. His principles to enhance back fitness are well validated with the athlete careers he restores.
Rob King ~ Competitive PowerLifter
I can't say enough positive things about what I have learned from Dr. McGill. For 10+ years I was injured and broken from a back injury. This set back my training and put my life on hold. I could not lift do any heavy activity. I thought I was done.
After meeting Dr. McGill and applying his approaches I was able to re-build my back and get back to competitive PowerLifting which I was told was impossible.
So much for that.
I have competed for Team Canada 9 times, set a National Squat Record, A CommonWealth deadlift record and won 2 Worlds Medals (in squat and deadlift). All of this after hurting my back
UPDATE: Three medals at the world masters games in South Africa, October, 2019.
Rob King, Canada
Elena Bovina ~ Pro tennis player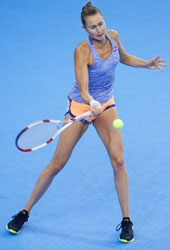 As a pro tennis player, back pain was ending my career. I was told I needed surgery. Professor Stuart McGill and his book Back Mechanic got me back to functioning at 100%, his method is truly a miracle. After meeting with Dr. McGill and starting my rehab following his method, I quickly felt an improvement with my pain symptoms as my core became stronger and my spine more protected. He also taught me new biomechanics for my back to get rid of the fragile feeling and my pain. And I was able to return to tennis competition, something I couldn't dream of happening! He had no doubts in my successful recovery and made me believe in it too!
Forever grateful.