I have suffered from a very severe low back injury for over 50 years since I was 15 years old. Until Dr Jim, not one doctor or other practitioner has ever given me a sensible description of how my spine was injured that led to a lifetime of pain, and what might reliably be done about it.
I saw multiple chiropractors, and all of them tried their best in good faith using their standard bag of tools; acupuncture specialists who could possibly relieve pain temporarily but it would immediately return when I began to move again; MDs who routinely offered drugs; an old-time (my age) good guy GP who said he had the same problem, and who had thrown up his hands and relied on heavy duty Tylenol and rest when it really hurt; a pain center that had two solutions and no others, surgery or an incredibly dangerous spinal shot several times of year at great cost and risk each time; a D.O who identified the source of the pain 8 inches higher on the spine that it actually is, but who persuaded me to stop exercising at the age of 50, with terrible consequences in a degrading musculature; yoga, karate, diet, strenuous exercise, no exercise, weightlifting, avoiding weightlifting, swimming, avoiding swimming, and the list goes on.
I tried each and every one and things either did not get better or got much worse, but in each case, I had no idea why things would either not get better or get worse. In other words I had no hypothesis about what was happening in my spine that I could test. Without understanding what was happening, practitioners would say "try this," and if it didn't work, there could be no follow up because there was no insight about what was actually happening in my back.
In the first 30 minutes of our first appointment, after interviewing and testing me about various forms of movement that cause pain, Dr Jim used careful but vigorous palpation and probing along and in between the vertebra to identify the precise location of the pain, and the forms of movement that trigger the pain. From that, he deduced what was happening within the spine.
He explained how the injury "destabilized" the L3 vertebra, so it is moving around much more than it should independently of the vertebrae above and below it, why that leads to what feels like random and uncontrollable pain, and what can be done to reduce the incidence and severity of the pain. He gave me instruction and confidence about what I can do to avoid re-triggering the pain for the most part, and what I can do to gradually (over the course of at least a year or more) improve enough to engage in ordinary pleasures: traveling, hiking, even dancing and swimming. He gave me realistic estimates of the time necessary to move toward something approximating recovery, based on the time it takes the body to grow or amend cartilage structures.
He cautioned against expecting a full recovery. That is comforting, because the tendency is to desperately seek a "cure" that will permanently relieve me from the pain. That leads only to frustration, and then hopelessness if a permanent "cure" is the only thing you'll be satisfied with. He offered no magic "cure," and avoided the false hope of instant relief using drugs or surgery.
He recommended as much as a year of very carefully avoiding the movements that retrigger the pain, and that break down structures that might otherwise help stabilize the vertebra. This is a common sense executable plan of recovery, and gives me the first hope I've had in 50 years that things can get better over time, and in ways that I can understand and influence by controlling my movements.
I've been working with Dr Jim for five months now, and I know what I'm doing wrong and when I'm doing it right. That in itself is a victory. I've learned the right kind of chair to sit in, and that by itself has substantially increased my productivity as a lawyer. He even suggested exercises to strengthen the area, but without triggering further pain.
I'm looking forward to a more active and less painful life.
Anthony Jeffries, 68, New Mexico
—————————————————————————————————————————
I have spondylolisthesis. As my lower-back pain became more constant and severe it forced me to become more sober. I was not invincible. My skeletal structure wasn't going to fix itself. So I sought more information. I got some tests done and was given a list of shall-nots (don't get a gut, don't do heavy squats, don't sleep on my stomach, etc.). That seemed lacking. I wanted to proactively better my situation. Fortunately, a friend put Dr. Stuart McGill on my radar. I consumed his content and began to employ his spine hygiene method. But as with most things, the value of hands-on experience cannot be understated. Thus I was ecstatic to learn that Lysander Jim — one of only 15 McGill Method Master Clinician's in the world, and the only medical doctor — was four short hours from my location. I soon had an appointment scheduled.
My spinal assessment with Dr. Lysander Jim was thorough and informative. He helped me to better understand my own pain triggers and in a hands-on yet extremely comfortable way, worked with me to refine my movement patterns. Dr. Jim's patience, clarity, and joyful demeanor throughout meant that I left the clinic empowered — with more knowledge and confidence that I can constructively address my lower-back issue and live a pain-free (and surgery-free) life.
Pete Eyre, 38, Nevada
—————————————————————————————————————————
I was experiencing sciatica due to a herniated disk in my L4/L5 area which became so severe I could no longer work. I was seeing doctors through the insurance network but they were not able to do much for me other than recommend some medication which brought no relief (I did not want opioids). A friend recommended the book Back Mechanic, and some basic instruction from the book reduced the pain level to where I could work, but I still experienced great discomfort on a daily basis.
Soon after I went to see a McGill certified specialist Dr. Lysander Jim, and with the assessment and coaching provided during my encounter followed by several weeks of exercise (additional coaching was crucial), I experienced an immense improvement in my day to day pain levels. I have a new and more nuanced understanding of the triggers which cause my pain and more effective ways to remedy when needed.
The assessment and coaching was tailored to me, which is something which was lacking in books or internet forums which are filled with conflicting advice dispensed to a crowd but not actually suitable for any individual. In speaking to other friends and family with back pain, I find that every person's experience seems to be a little different, and I think this is the biggest difference in seeing a McGill specialist vs other specialists: that you get individual, high level assessment from a practitioner who has blocked off a large chunk of time specifically for you.
US Military Veteran, 34, California
Testimonials for Lysander Jim
I did a long trip to get to Mark Bevers clinic but it was totally worth it. Mark is the right person to look for when you are suffering from back pain. By performing a full McGill assessment he was able to recommend me the right exercises that will reinforce my core and avoid my pain triggers. So far I'm really feeling a lot of improvements! Keep up the good work Mark!
Michel Almeida – Lisboa, Portugal (9 December 2018)
—————————————————————————————————————————
(Dutch – original)
Na 3 fysio's, een manueel therapeut en een sportarts gezien te hebben zonder enig resultaat (meer dan 15 afspraken totaal), ben ik bij Mark Bevers terecht gekomen. Ik was verrast dat een collega van Dr. Stuart McGill in Nederland werkt en heb meteen een afspraak gemaakt. Tot op heden ben ik 100% tevreden over Mark Bevers. Hij hanteert goede methoden en neemt ruim de tijd voor je. Hij geeft praktisch advies en legt je uit waar je rugpijn vandaan komt en wat je zelf wel en niet kunt doen om je klachten te verminderen en herstel te bevorderen. Zelf ben ik geen medicus, maar naar mijn idee is dit de eerste specialist die ik tegen ben gekomen, die werkelijk verstand heeft van lage rugklachten. Ik kan Mark Bevers aanbevelen aan iedereen met rugklachten.
(English – google translated)
After having seen 3 physios, a manual therapist and a sports physician without any result (more than 15 appointments in total), I ended up at Mark Bevers. I was surprised that a colleague from dr. Stuart McGill works in the Netherlands and has made an appointment right away. To date, I am 100% satisfied with Mark Bevers. He uses good methods and takes plenty of time for you. He provides practical advice and explains where your back pain comes from and what you can and can not do to reduce your symptoms and promote recovery. I am not a medical doctor myself, but in my opinion this is the first specialist I have encountered, who really understands low back pain. I can recommend Mark Bevers to anyone with back problems.
Jasper Cardinaals – Ammerzoden, Netherlands (Februari 2018)
—————————————————————————————————————————
Dear Professor McGill, Dear Sarah McGill after being so happy with your method described in the books I finally met Mark Bevers in the Netherlands. He did a wonderful job. He helped me a lot in the way how patiently he revisited my medical history, examined my back in a way nobody did before and than gave me important corrections for the exercises I had learned from the books. I'm doing much much better an I'm so thankful that I wanted to let you know. Though I'm "only" a child psychiatrist I'm even considering to take part in the 1st European Conference in Eindhoven in May 2019 (out of personal interest) and to invite my brother who ist physiotherapist. Very nice greatings Andreas
Andreas Stage – Duisburg, Germany (2 August 2018)
—————————————————————————————————————————
A few month ago I had another, what I call a lower back crisis. Lower back problems are there since my youth. I even had a hernia at the age of 16.
A MRI scan recently showed two of the disks in my lower spine are pretty much destroyed.
I'm a professional musician and already since 48 years play bass trombone. A heavy instrument to play and carry around so not very helpful to keep your back in good shape.
The last years the problems with my back became more disturbing and like many of us, I tried many different ways of treatment.
During my last crisis I received a tip from a Facebook friend from the USA, Timothy Booth, who made me aware of a book by Professor Stuart McGill , Back Mechanic.
Timothy was very enthusiastic about this book so I google and luckily found a Dutch translation of the book by Mark Bevers, chiropractor and fysio therapist from the Netherlands.
I directly ordered the book and read the book with great interest. A very clear explanation of the different back disorders one can have, all the myths about so-called solutions and what to do and not to do.
It also gives a very clear explanation of the special exercises made by McGill to make your body stronger to support your weak back.
The book is very easy to read and understandable but I thought it would be better to visit Mark Bevers and let him diagnose my problems and to go through the exercises together so I know I do them the right way.
I had this McGill consult with Mark Bevers three weeks ago and it made me even more determined to go for it and I already feel my body it getting stronger in a positive way. 
Mark is nice man who gives you a very good feeling. He listens very well to your story, does a serious check up and diagnose and explains very clearly what is the matter. He gives a lot of tips to treat you back in a better way, as he calls "the back hygiene" and together we went through all the exercises which are now even more clear to me than after reading the book.
Still a long way to go but I'm absolutely sure I have finally found the right tools to work on strengthen my body!!
Ben van Dijk – Den Haag, Netherlands (7 December 2018)
Testimonials for Mark Bevers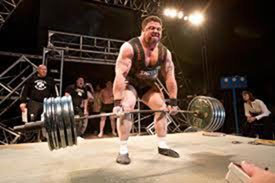 After being the first to pull a 1000 pound deadlift I found myself struggling after some back and health issues. The pain caused me to loose hip and back power. Stuart McGill and his books showed me the way to rebuild a foundation to train then unleash my hips to regain training ability. I am grateful – thank you.
Andy Bolton ~ First man to deadlift 1000 pounds, UK
Just wanted to say a big Thank You! After following your advice from when I came and visited you I am now in no pain and able to train consistently and under full loads. It was tough taking nearly a year off the bike but ultimately very worth it. This year at the age of 45 I set life time best's in the 200m TT and won both the British and US Masters national 45 plus match sprint titles.
Coach Lee Povey ~ Masters cycling champion (UK and USA)
The exam/history of my back issues was far more thorough than any I had ever experienced. The coaching made me feel empowered to be able to improve, rather than a victim of unchangeable circumstance.  Eliciting the pain triggers was performed gently and no more than needed. Dr. Tiltmann's explanations were very clear and enlightening, as many of the exercises and stretches I was doing to "help" my situation were actually aggravating it. Dr. Tiltmann communicates clearly and answers questions for the layperson helpfully but not condescendingly. I would highly recommend this assessment/protocol. While at first blush it might appear expensive, it is indeed a good value for the very thorough and personalized approach to the road to recovery. This is not for people looking for an instant magic bullet, but if one is willing to employ the protocol, improvement will follow!  As a bonus, Dr. Tiltmann has a very pleasant bedside manner, which is really nice for people in pain.
Dana of California – 2018 patient
—————————————————————————————————————————
I tell everyone that will listen to me how great your approach and the McGill method was and that it made a huge difference so I'd be happy to provide some feedback. Sadly it seems impossible to get people with orthopedic backgrounds to listen…
I was very impressed by how thorough the approach was and how much time you invested in the examination and diagnostic portion. The contrast to traditional PT and orthopedic appointments, which follow a very strict and hurried process, was evident. You had a diagnostic flow you were clearly following but were happy to collect more evidence and go where it took you rather than a fixed outcome you were trying to justify as quickly as possible.
I learned a lot in the pain trigger portion, it was probably one of the most valuable portions of the session, as I had not previously known I was compression sensitive. The manual exam also correctly identified that I'm starting to have some problems up around T12/ L1 that I've become more aware of over time. I believe this is likely due to trying to limit lumbar flexion and having to make it up elsewhere in the spine along with twisting to the right to bend over to avoid straining the left side.
Although I was initially skeptical that some basic 'spine hygiene' steps such as modifying how I get up could make much difference it absolutely did. I would say learning to stop aggravating my back was the biggest outcome of the session we had and although it was the portion I enjoyed the least during our session it was the most impactful.
Alex of Washington, DC – 2018 patient
—————————————————————————————————————————
I want to express my thanks for your service in treating my lower back pain. I had struggled with increasing pain over the last four years, beginning at the age of 25. Then, several months ago, the pain escalated to the point that I had to give up most every physical activity that brought me pleasure and meaning.
When I reached out to your office, I was desperate. I'd heard of the McGill method but had lost confidence in most treatments. I had tried acupuncture, chiropractic manipulation, physiotherapy, and two different spinal injections – all to no relief. But meeting you and working with you in the McGill method gave me hope. You were the first provider who took the time to really listen to my story and explore the many possible causes of the pain. The method you provided me, including education and instructions for exercise, was comprehensive and plain old 'made sense' to me.
I left our session feeling hopeful and prepared to face the recovery period ahead. I can say now that when I follow your treatment plan, the pain decreases.
Thank you for helping me at a time when I was truly down and out. I will quickly recommend you to anyone I know who is struggling with worsening back pain.
Cameron of California – 2018 patient
—————————————————————————————————————————
My experience has been remarkable! As Dr. Kai knows I am a corrective exercise specialist/FMS and have been in the fitness industry since 1989. I am TPI level 3 with mentors like Greg Rose and Gray Cook. I have studied under Paul Chek and really thought I was on the leading edge of being able to help people who came in with back pain. The problem was I wasn't able to "fix" my own. I was extremely active in many outdoor sports and now barely being able to get through my daily activities (working, cooking, sleeping etc.)
I was constantly searching and came across Stuart's books and ordered them. I immediately started the big 3. I then found Dr. Kai, who really gave me the answers I had been searching for.
Dr. Kai gave me a full assessment, which I know is necessary to get the appropriate information needed and NO doctors know how to properly assess! He really listened to my history and went over what he saw on the MRI's. I knew that my pain may have nothing to do with what the image said, but I didn't know what else it could be.
That is where Dr. Kai really, really helped me. I have known that you need to be mindful of how you move, but not like he described it to me. He said, carry yourself as if you have just had back surgery. That was an eye opener. The year before I had a labral hip repair done, because they said the dysfunctional hip was causing my back pain. In hindsight I was most likely over stretching the Psoas and everything else.
Kai told me to STOP stretching. I hadn't stretched my hamstrings in a long time, but stop the rest?? It was completely opposite of what I felt my body needed. He was so sure that this would work and I would be pain free if I followed the protocols. I left feeling like I had hope. I did exactly what he prescribed, no more, which is usually my thought process. Day by day I started feeling better.
I am just about 1 year out and I am doing really good. Some days 100% pain free. I was in a lot of pain 24/7. Days that I am sore I know that my mechanics were off and I got lazy, or had a really bad golf swing that day.
Dr. Kai was great. I have given his name out to many people that have been told they need surgery. He has the demeanor and obviously the knowledge to let his patients know that they will get better. There was never a "this might work" attitude. It was you are going to get better and will be fine if you follow this correctly. I trusted him. I don't trust traditional doctors.
I had seen many of the top people in the country who are functional movement specialist. I traveled all over the place looking for answers. Dr. Kai gave me those answers and I am ever so grateful for his knowledge and professionalism.
My husband and I are looking into doing some of Stuart's courses. We have just read Crooked by Cathryn Jakobson Ramin. What a GREAT book. It reinforces why your work, works. That it is really, IMO the only way to get better. We encourage all of our clients to read it. It will lead them directly to professionals who understand what they are going through and can help them to get out of their pain. I am so thoroughly impress with Stuart McGill and grateful for his work.
Jeannine of California – 2018 patient
—————————————————————————————————————————
Dr. Tiltmann did a thorough examination of my past pain history and provided a comprehensive coaching session to help me move pain free.
During the examination Dr. Tiltmann was able to identify my specific pain triggers as well as pinpoint positions that allow me to alleviate the pain that comes with flare-ups.
I was able to learn more about my back and how it functions and why I am experiencing pain. Dr. Tiltmann was also able to help me understand why I can't do things because of my anatomy that others can pain free (i.e. deep squat, deadlift, Olympic lift, etc.). This understanding has completely changed how I am going to approach training in the future when I am pain free.
Dr. Tiltmann was clear and concise and used terminology that a layperson such as myself could easily understand.
I would definitely recommend an assessment to someone that is suffering chronic low-back pain. Initially I was worried that I would not get the value from an assessment that I was looking for, especially after buying and studying "Back Mechanic"; however after the assessment I realized the things I learned are going to make a huge difference in my recovery, and that it was well worth the cost.
Robert of Utah – 2018 patient.
—————————————————————————————————————————
Thank you again for going above and beyond to provide such an amazing service. You were so thorough, kind, and considerate, and I would go as far to say that you changed my life!
My review of Dr. Tiltmann's McGill Assessment experience
Dr. Tiltmann was incredibly accommodating from my first email with him. Even before my appointment, he wrote me an email offering to answer any of my questions about the McGill assessment. He even offered to have a phone conversation to address any of my concerns. As a clinician he goes above and beyond the efforts of every medical provider I've had to date. He reviewed my history, performed a thorough exam, and ended with a coaching session, which included a walk-through of how to do the McGill 3 in addition to other adjunct exercises.  He videotaped me doing these movements and reviewed exactly if they were incorrect or correct. He identified my pain triggers as well as positions that alleviated my symptoms by going through a series of tests with me. He identified why my specific anatomy may not be suited for certain exercises and helped me understand what led to my back injury in the first place. All this information was consolidated into an understandable report that I could review after our session. Dr. Tiltmann extended our three-hour appointment to make sure I understood how to perform every movement on the worksheet he provided, and even after ALL that, made sure every single one of my questions was answered. No one has ever made such a huge time investment in my health.
After my experience I believe the McGill assessment is invaluable to chronic back pain sufferers. As an anesthesiology resident I often see patients so quickly turning to surgery for an answer to their suffering, which too often doesn't solve the root of the problem. I think knowing that providers like Dr. Tiltmann are out there would be a great comfort to these types of patients. I will not hesitate to recommend him for that reason.
Caitlin of California – 2018 patient
Testimonials for Kai Tiltmann
Dr Cambridge blew me away with his knowledge, teaching skills and humor. Great skill development together with evidence to back it up.
***********
Have been to several McGill methods courses, first time with Dr. Cambridge and he exceeded expectations.
***********
Dr Cambridge was truly an expert in the subject area. The information he presented was unbiased, and I felt this over and over again, he was objective, fact based and data driven which I truly appreciated.. He was a confident presenter but not an egotistical one. I also really appreciated his willingness to take the time to answer questions. I have been to other seminars where there are many questions but the presenter has not allotted any time for them and you leave with them unanswered. When Ed took the time to answer questions you really felt like you understood the material completely. He was not afraid to say "I don't know" when appropriate.
**********
Dr Ed Cambridge is very technical and very patience to explain everything.
**************
He was knowledgeable, interesting and enjoyable to listen to.
************
Excellent grasp of the material.
Testimonials for Dr. Ed Cambridge
Clean and consise. Lots of personal examples.
***********
Liked the level of knowledge, experience and course delivery.
***********
Joel was very well spoken, respectable, answered questions very clearly and his knowledge is incredible.
***********
I loved Joel presenting this he spoke well presented with confidence and you could tell he knew 100% what he was doing and his knowledge. He never made anyone feel silly with questions or intimidated anyone he made us all feel very comfortable and was very professional.
***********
Joel was great. Amazing knowledge and taught with passion and conviction. He was generous with time and answers and helped us to explore our own thinking style to gain the answer.
***********
Loved his passion for the course from the start even if he wasn't feeling great to begin with. Thought he was amazing.
***********
Joel was a brilliant presenter. His way with people is second to none. One of the best presenters I have seen.
***********
I flew 9 hours from Taipei to Mel for the course and my initial thought was that this guy articulates Stu's work very well, however the contents were mostly from the books/interviews.
Its been 3 weeks now that I am back training my gen pop, I find myself influenced more than I realized. I find myself imitating your gestures and speaking in your language (though I teach in Mandarin). The case studies you shared, the practical cues you showed, the principles you instilled, all resonates in my head day in and day out.
I'm very grateful to have the opportunity to learn McGill's work through your professional experiences. You added huge relevance to the contents for me as an S&C coach.
Thank you Joel.
Testimonials for Joel Proskewitz
My back has been excellent.  All your advice, my continuing the Big 3 core exercises, and the auto mechanic's stool for my desk have brought about a profound change in my comfort and ability to resume the things I love to do, like hike, ski, and write for long hours.  Your advice on recuperating from my lower back surgery was also invaluable.
From not being able to walk more than ten minutes without numbness in my right quad (and having to stop and find a convenient rock or bench to hang from), I've gone to hiking more than six hours at a stretch while carrying a 25-pound hunting pack and climbing and descending a thousand meters.  I'm thrilled.  Thank you!  Thank you!
I've been recommending Back Mechanic left and right.
(Photo by Heather Erson)
Ted Kerasote, Wyoming, USA (Author of some of my favourite books)