Dr McGills scientific work has proven instrumental in our movement preparation to improve performance, create more robust athletes, and so critical in the return-to-play portion of the rehabilitation process for back injured athletes. In fact my Guinness world record deadlift of 1001 lbs was competed after incurring disc injuries early in my career that I recovered from using his principals. Every athlete and coach needs to understand the foundational scientific approach McGill teaches.
Chris Duffin, Founder of Kabuki Strength and Record setting lifter

After injuring my back in 2013 I searched for the best doctors and info to help me get back in to fight shape. I spoke to many doctors, tried many methods and read tons of books. None of it really got me over the hump until I came across Dr. McGills books. Since then I have studied Dr. McGills writings and I've been fortunate enough to work him in person also. There is not a single person that would attribute my back relief to more than Dr. McGill. My back and core feel stronger and more resilient than ever before. 
Matt "the Immortal" Brown, UFC veteran
I have used the teachings of professor McGill to assist top golfers to hit further for longer. His principles to enhance back fitness are well validated with the athlete careers he restores.
Chris Como, coach of PGA players such as Tiger Woods and many others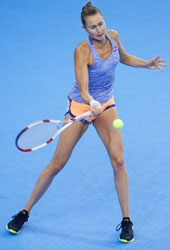 As a pro tennis player, back pain was ending my career. I was told I needed surgery. Professor Stuart McGill and his book Back Mechanic got me back to functioning at 100%, his method is truly a miracle. After meeting with Dr. McGill and starting my rehab following his method, I quickly felt an improvement with my pain symptoms as my core became stronger and my spine more protected. He also taught me new biomechanics for my back to get rid of the fragile feeling and my pain. And I was able to return to tennis competition, something I couldn't dream of happening! He had no doubts in my successful recovery and made me believe in it too!
Forever grateful.
Elena Bovina ~ Pro tennis player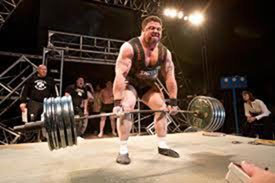 After being the first to pull a 1000 pound deadlift I found myself struggling after some back and health issues. The pain caused me to loose hip and back power. Stuart McGill and his books showed me the way to rebuild a foundation to train then unleash my hips to regain training ability. I am grateful – thank you.
Andy Bolton ~ First man to deadlift 1000 pounds, UK
Just wanted to say a big Thank You! After following your advice from when I came and visited you I am now in no pain and able to train consistently and under full loads. It was tough taking nearly a year off the bike but ultimately very worth it. This year at the age of 45 I set life time best's in the 200m TT and won both the British and US Masters national 45 plus match sprint titles.
Coach Lee Povey ~ Masters cycling champion (UK and USA)
My back has been excellent.  All your advice, my continuing the Big 3 core exercises, and the auto mechanic's stool for my desk have brought about a profound change in my comfort and ability to resume the things I love to do, like hike, ski, and write for long hours.  Your advice on recuperating from my lower back surgery was also invaluable.
From not being able to walk more than ten minutes without numbness in my right quad (and having to stop and find a convenient rock or bench to hang from), I've gone to hiking more than six hours at a stretch while carrying a 25-pound hunting pack and climbing and descending a thousand meters.  I'm thrilled.  Thank you!  Thank you!
I've been recommending Back Mechanic left and right.
(Photo by Heather Erson)
Ted Kerasote, Wyoming, USA (Author of some of my favourite books)
I returned yesterday from a five day back packing trip in the Grand Canyon — 40 pound pack, from the rim to the river and back up (2000 meters) and many kilometers in between.  Last year at this time I could not walk 20 meters without stopping because of the pain.  I don't believe in miracles but this sure feels like one.  Thank you Professor McGill for your career work  that changed my world and for your willingness to see me notwithstanding my original freeze at the starting gate.  This was a most unusual kindness and act of grace.
D Duncan, Arizona, USA
To Brian Carroll and Professor McGill
I wanted to send you this video to thank you. Having worked with yourself and Brian and implementing the ideas and principles that you instilled in my training and coaching, has absolutely changed my life. Here I am log clean and pressing 300 pounds after starting "Back Mechanic" and "10/20 life", 21 months ago.. after being told I would never overcome my devastating back injury. Thank you for everything.
Michael De La Pava ~ Strongman competitor and Owner The Battle Axe Gym, Florida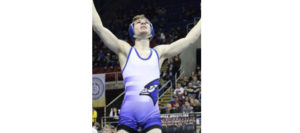 Thank You Dr Ed Cambridge (McGill Method provider)
This last weekend Ethan punched his ticket as a ND state champion. We want to thank you for your professionalism and very kind and generous heart, you gave up and above what any Doctor would have given. My wife and I along with Ethan want to thank you for a job well done.
Shawn Bowman 
Ethan Bowman, North Dakota State Champion wrestler

This week I won 75+ age division at the World Masters Squash competition. This would not have been possible if I hadn't had the good fortune of encountering Dr Stuart McGill.  Having previously broken my back twice, I had reached a stage of desperation characterized by constant pain, utter fatigue, inability to sleep and an almost total loss of quality of life. Visits to GP's, specialists, chiropractors and physiotherapists were not helping and actually making my symptoms worse. Opioids and surgery were on my horizon (when faced with constant pain, you are willing to try anything).  At that point, I was able to get an appointment with Stuart McGill, a renowned lower back expert at the University of Waterloo who was treating professional athletes for various types of serious back issues.
The rest is history. I went from someone who couldn't sleep, couldn't walk, couldn't smile, and who couldn't think of anything other than pain to someone who began to walk again, smile again, bicycle again and, unbelievably, to start playing squash again.  So this first thank you is to you, Stu, for your dedication to science and for making me whole again. As you know, I have since become a McGill disciple whenever I see or hear of someone with lower back pain.
Howard M. Armitage ~ World champion