Instructors: Prof. Stuart McGill &
Joel Proskewitz
COURSE OBJECTIVES
Global Objectives:
To update delegates on some recent developments in enhancing performance of formerly pained and injured backs.
To give practice and technique development with workshops throughout the day.
COURSE OUTLINE
This one day course is for advanced clinicians and performance specialists. Mechanisms and training techniques used with world class athletes will be introduced and discussed. The development of movement/motor patterns, endurance, speed, and power within the principles that minimize back injury, or exacerbation of existing injury are work-shopped. Quantifying the athletic demands together with the current capabilities of the individual, influence program design. Specific topics include building resilience, training capacity, and strength and speed techniques within pain-free progressions. The day comprises of 3 lectures and 3 hands-on workshops.
SUGGESTED READINGS
This presentation synthesizes many research articles. However, the information has been synthesized into three books:
1. Back Mechanic, written for the lay public, guides the reader through an assessment of their pain triggers. Then it coaches them what not to do to desensitize the pain and build movement capacity. Then it guides them on exercises to build a pain-free foundation for movement.
2. McGill, S.M. Ultimate back fitness and performance, Sixth Edition, Backfitpro Inc, 2017
Available at: www.backfitpro.com
Ultimate Back Fitness describes the science of back function as it pertains to training for higher performance function (either occupational or athletic), provides algorithms for examining the critical components of different activities to identify what needs training, and the full exercise spectrum and progression from corrective exercise to stabilization exercise, endurance training, true strength development and speed, power and agility enhancement. Techniques used by some of the top athletes in the world are quantified and described.
3. McGill, S.M. Low Back Disorders: Evidence based prevention and rehabilitation – Third Edition, Human Kinetics Publishers, Champaign USA, 2016
Low Back Disorders, written for clinicians and scientists, describes the science of back function, prevention of back troubles and rehabilitative approaches. It has a robust description of patient assessment involving provocative testing to create a precise diagnosis that guides each patient on the most effective path for them.
Three DVD's illustrating the Assessment and Therapeutic exercise techniques and Performance enhancing techniques used in the clinical portion of the course are also available:
McGill, S.M. (2012) The Ultimate back: Assessment and therapeutic exercise, Second Edition
McGill, S.M. (2010) Enhancing Performance, www.backfitpro.com
McGill, S.M. and Brandon, Lee. (2016) The new science of golf
INSTRUCTORS
Prof. Stuart McGill
Prof. Stuart M. McGill was a professor of spine biomechanics at the University of Waterloo (Waterloo, ON, Canada) for 32 years. He continues as a consultant where his advice is often sought by governments, corporations, legal experts and elite athletes and teams from around the world. Difficult back cases are regularly referred to him for consultation.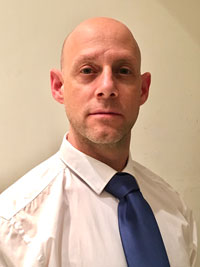 Joel Proskewitz
Mr. Proskewitz has worked with Professor McGill for the past 12 years learning his approaches for assessment and performance training. He is a master trainer based in London UK. Professor McGill regularly refers difficult patients to Joel who assesses the individual to reach a precise diagnosis. Then an appropriate strategy to eliminate the pain triggers to wind down sensitivity is coached. This is followed with an exercise progression to create a foundation for pain-free movement. He has taught internationally with Professor McGill for the past three years. He teaches McGill 2, McGill 3 and the Back Mechanic course.