Instructors: Prof. Stuart McGill,
Joel Proskewitz &
Dr. Edward Cambridge
COURSE OBJECTIVES
Global Objectives:
To update delegates on some recent developments in assessing the low back of the most challenging patients.
To create linkages to corrective and therapeutic exercises and drills.
Develop skills in pain provocation tests to reveal the pain mechanism.
To give practice and technique development with workshops at the assessment table throughout the day.
COURSE OUTLINE
Restoring a painful back begins with a detailed assessment. McGill demonstrates and teaches pain provocation through mechanical and neurological approaches intended to reveal the cause of pain. The algorithm is based on branching logic. Delegates will hone their manual skills, together with clinical reasoning skills, work-shopping tests both on and off the exam table. This will lead to a precise diagnosis that forms the foundation for teaching the patient how to wind down their pain sensitivity. The second stage begins when pain is controlled, and the objectives shift to enhancing function and performance.

MCGILL METHOD LEVEL 2 TESTIMONIALS
"The seminar itself should be a must for all of the professions.  The assessment is concise, logical, and allows one to flow easily through the algorithms that one needs to go through in solving complex Back problems. It takes out the bias that we bring in with each of our professions and provides a comprehensive compendium that can be used on Monday morning. It leaves no stone unturned." (Dr. Larry Bell)
"Spending time with Dr McGill as he laid out tools and then 'played jazz' as he zeroed in on a precise diagnosis was a terrific experience… refreshing, stimulating, affirming and humbling. Lectures were packed with good information with many clinical pearls along the way.  I truly thank Professor McGill for bringing his wisdom to the world and for putting on classes.  I hope many more clinicians get to experience his teaching and many more patients will experience the restoration of their movement life." (Dr. Mike Caruso)
"Our staff were extremely impressed with the organization skills, precision and thoughtfulness of the host Sarah throughout the entire weekend. I have been to many seminars over the years and I can confidently say that your preparation and execution was amongst the very best." (Ro Sharma)
SUGGESTED READINGS
This presentation synthesizes many research articles. Rather than provide an exhaustive list, the interested delegate is encouraged to see them at: www.ahs.uwaterloo.ca/~mcgill/
However, the information has been synthesized into a textbook (the science of back function, prevention of back troubles and stabilization exercise, together with assessment of the pained patient):
McGill, S.M. (2016) Low Back Disorders: Evidence based prevention and rehabilitation – Third Edition, Human Kinetics Publishers, Champaign USA, 2016
While the textbook comes with access to many online videos, a DVD illustrating the Assessment and Therapeutic exercise techniques is also available:
McGill, S.M. (2012) The Ultimate back: Assessment and therapeutic exercise, Second Edition
---
McGill Method Level 2 – MASTER Assessment Course
Note: Two-day master courses with limited enrolment, are occasionally taught by Professor McGill. These are most helpful for those considering becoming McGill Method Master Clinicians. Please email sarah@backfitpro.com to be notified of the next McGill Method Level 2 – Master Assessment Course.
INSTRUCTORS
Prof. Stuart McGill
Prof. Stuart M. McGill was a professor of spine biomechanics at the University of Waterloo (Waterloo, ON, Canada) for 32 years. He continues as a consultant where his advice is often sought by governments, corporations, legal experts and elite athletes and teams from around the world. Difficult back cases are regularly referred to him for consultation.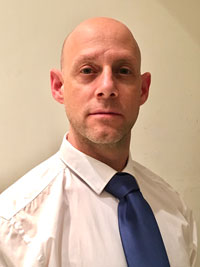 Joel Proskewitz
Mr. Proskewitz has worked with Professor McGill for the past 12 years learning his approaches for assessment and performance training. He is a master trainer based in London UK. Professor McGill regularly refers difficult patients to Joel who assesses the individual to reach a precise diagnosis. Then an appropriate strategy to eliminate the pain triggers to wind down sensitivity is coached. This is followed with an exercise progression to create a foundation for pain-free movement. He has taught internationally with Professor McGill for the past three years. He teaches McGill 2, McGill 3 and the Back Mechanic course.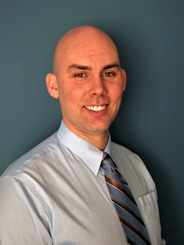 Dr. Ed Cambridge
Dr. Cambridge has studied with Professor McGill for the past 6 years while completing his PhD. His thesis is entitled "Hip & Spine Mechanics – Understanding the linkage from several perspectives from injury mechanisms to rehabilitation". This work is focused on understanding this relationship through both normal and injury mechanics of the linkage and is comprise of a combination of biomechanical modelling and experimental research.
He is an outstanding instructor and highly competent with the scientific history that is the foundation of the McGill approach. He has taught with Professor McGill internationally for the past 5 years. He is also an excellent diagnostician with a Doctor of Chiropractic degree prior to his years working side-by-side seeing patients with Professor McGill in the University research clinic. He teaches McGill 1, McGill 2 and the Back Mechanic course.
Delegate comments: Dr. Cambridge blew me away with his knowledge, teaching skills and humor. Great skill development together with evidence to back it up.