Instructors: Prof. Stuart McGill &
Dr. Edward Cambridge
COURSE OBJECTIVES
This two-day course is geared for clinicians, trainers, coaches and performance specialists who wish to update their knowledge to the most recent developments in function of the lumbar spine – specifically how it works, becomes injured, and how this is linked to pain sensitivity. This is to develop an evidence based foundation for clinical decision making and to deliver methods to empower and heal their clients.
You will learn:
The foundations of how the spine works and becomes injured and/or painful

How to interpret what clients are presenting to you

Prevention of back disorders and risk reduction

Approaches to rehabilitation

Training methodologies for building the foundation for eventual back performance  
After completion of the workshop you will feel empowered to provide guidance in the application of this knowledge to the clinic, workplace, rehabilitation centre, and sports field to reduce the risk of injury, optimize healing of the patient, and build ultimate back performance in the athlete.
COURSE OUTLINE
Brief Description of Topics:
4 hours
Building the foundation: Dispel the myths about how the spine works and becomes injured and/or painful. Anatomical, biomechanical and neurological perspectives are provided to setup the clinical approaches
2 hours
Interpreting patient presentation: Understand aberrant motion and motor patterns and possibilities for corrective exercise. Provocative tests and their mechanical basis provide guidance for optimal exercise design. Lecture and workshop
1 Hour
Preventing Back Disorders: No clinician can be successful without removing the cause of back troubles in patients. This section teaches delegates how to identify the causes and how to remove them. Lecture and workshop.
7 Hours
Rehabilitation Approaches: The first stage following assessment of the pain mechanism is to wind-down the pain sensitivity by removing the cause. Movement techniques to empower the patient to move without pain are workshopped. Then exercise and programs are workshopped to build the foundation for pain-free activity. Lecture and workshop
2 Hours
Training for performance – Training the back for performance (either athletic or occupational) requires different approaches and objectives than training to fulfill rehabilitation objectives. Some of the techniques developed in our work with world class athletes will be introduced and discussed within the context of valid mechanisms and evidence. These include the progressions from establishing motor control patterns, through to stability, endurance, strength, power and agility. Formalization of some of the performance "tricks" including how to get through "sticking points", and developing "superstiffness" will be done in lecture and practical sessions.
SUGGESTED READINGS
Low Back Disorders: Evidence based prevention and rehabilitation, Third Edition, published by Human Kinetics publishers, (www.humankinetics.com), 2016
Ultimate back fitness and performance, Fifth Edition, published by Backfitpro Inc (www.backfitpro.com), 2014
Back Mechanic, 2015
INSTRUCTORS
Dr. Stuart McGill
Prof. Stuart M. McGill was a professor of spine biomechanics at the University of Waterloo (Waterloo, ON, Canada) for 32 years. He continues as a consultant where his advice is often sought by governments, corporations, legal experts and elite athletes and teams from around the world. Difficult back cases are regularly referred to him for consultation.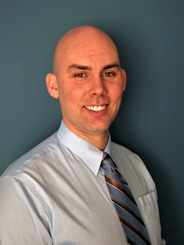 Dr. Ed Cambridge
Dr. Cambridge has studied with Professor McGill for the past 6 years while completing his PhD. His thesis is entitled "Hip & Spine Mechanics – Understanding the linkage from several perspectives from injury mechanisms to rehabilitation". This work is focused on understanding this relationship through both normal and injury mechanics of the linkage and is comprise of a combination of biomechanical modelling and experimental research.
He is an outstanding instructor and highly competent with the scientific history that is the foundation of the McGill approach. He has taught with Professor McGill internationally for the past 5 years. He is also an excellent diagnostician with a Doctor of Chiropractic degree prior to his years working side-by-side seeing patients with Professor McGill in the University research clinic. He teaches McGill 1, McGill 2 and the Back Mechanic course.
Delegate comments: Dr Cambridge blew me away with his knowledge, teaching skills and humor. Great skill development together with evidence to back it up.